From the Bernd von Arnim to Dietls HQ
While ferrying a Gebirgsjäger unit to Narvik the Destroyer Bernd von Arnim was involved in a running fight with the soon to be sunk "Gloworm". Dr Büchler was bringing a man who had just lost an arm when Captain Rechel turned into a wave that swept over the bridge of the destroyer. The wounded man and another were swept overboard and lost at sea, Dr Büchler suffered severe concussion and a skull fracture. This led to the award of a wound badge, maybe the only one actually awarded on the voyage to Narvik.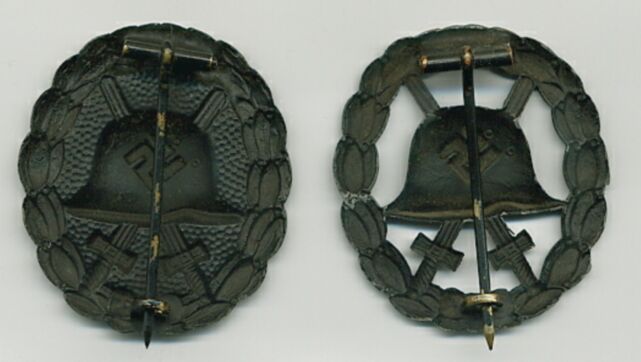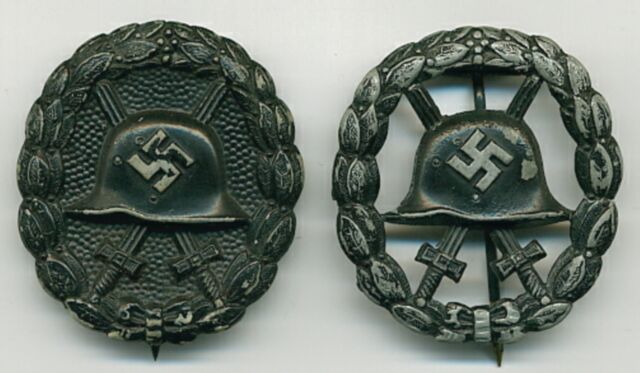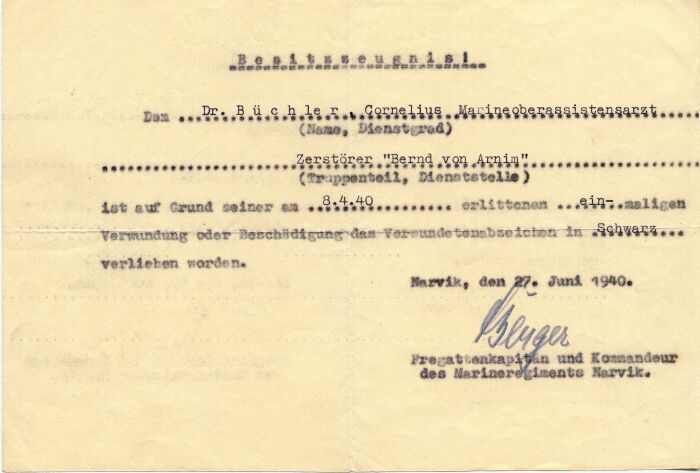 Unloaded in Narvik because of his wounds Dr. Büchler was not on th Von Arnim when it was sunk, after a very short recovery period he was detached to Dietls HQ and took over the first aid station at Bjornfjell.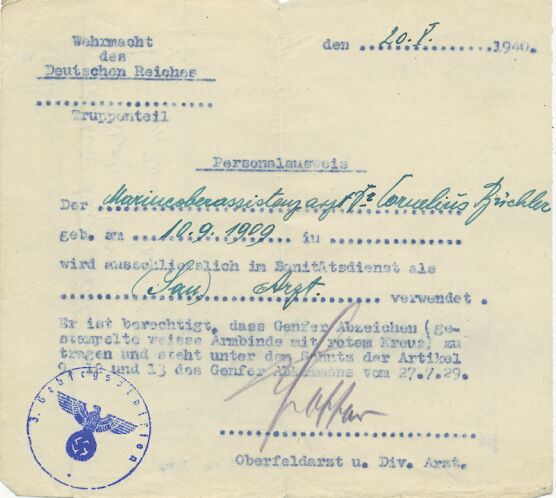 Above is a very unúsual red cross Ausweiss, made out for Dr.Büchler from the 3rd Mountain Army.
Below are two Narvik Shields, the unworn one is one of the 5 Dr.Büchler recieved, the worn one from the Paul Massucci collection is one of 3 recieved from another destroyer man, both are original issue items and are zink.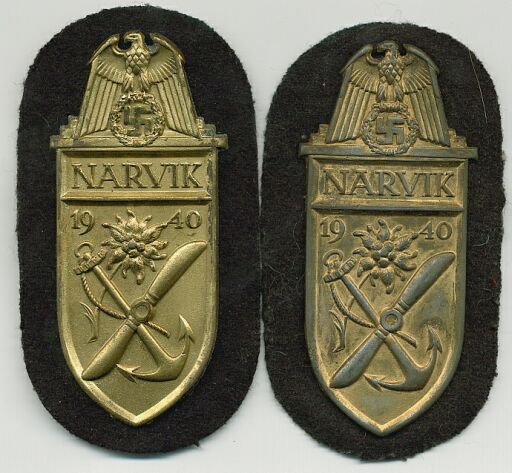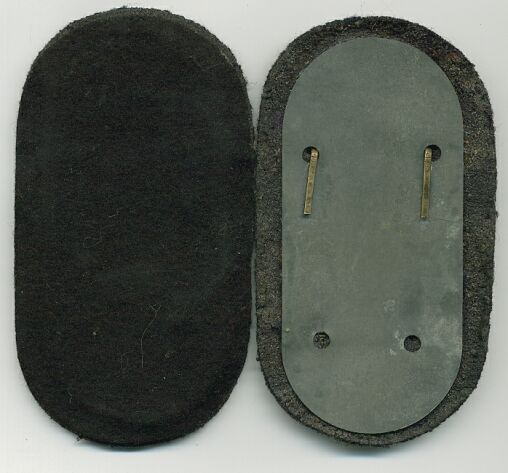 The award doc has the remark added in pencil "MAr. Laz. W´haven" where it was to be forwarded to him.
the paper is so thin, and the print so hard the design is o the other side as well.
As this is a replacemant the first four awards were all entered at the same time, the stamp and signature are from Rösing from the 3rd U-Boot Flottile in La Rochelle.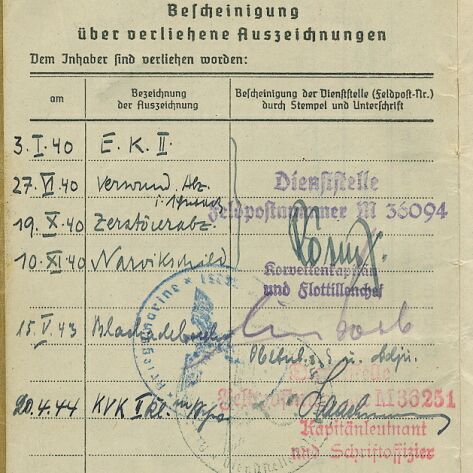 Dr Büchler hardly ever wore his awards, mainly only the EK and KVK ribbons, these are the only photos where he is seen wearing the shield.