In August 1939 Dr Büchler joined the supply ship Westerwald. This was the supply ship for the pocket Battlship "deutschland" which left before the outbreak of the war to take up position with the "graf Spee" in the Atlantic. The westerwald ran sometimes under a Norweigan Flag. This you can see painted on the deck....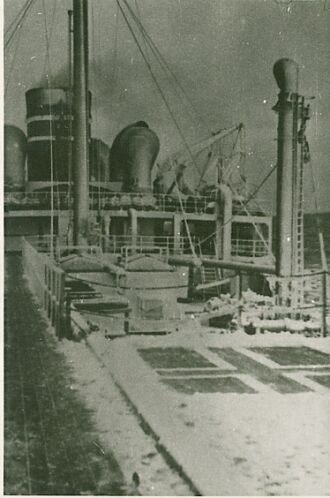 The Westerwald docked in december 1939 where Dr Büchler left to join the Destroyer Bernd von Armin, he was awarded one of the navys first Iron crosses for the voyage on the Westerwald. As far as I can establish, the award EK went missing when his Destroyer was sunk in Narvik, the pictured piece, a variation (esp. the "9"s) was bought at a navy tailor in 1940.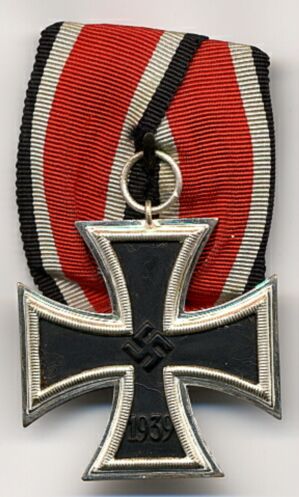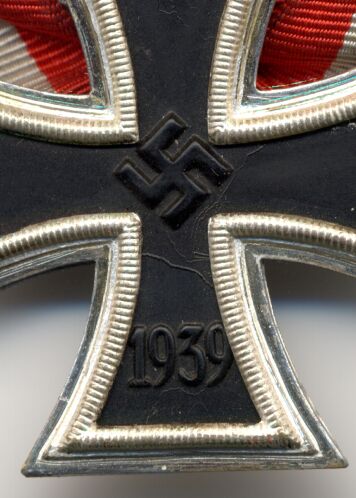 The award was made in the time where an EK was unusual enough that Raeder signed even the 2nd class.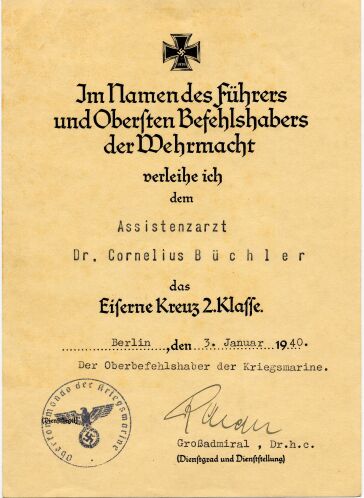 On the Bernd von Arnim Dr. Büchler was involved in the combat for Narvik, thus being amongst the people who were awarded the first Destroyer badges.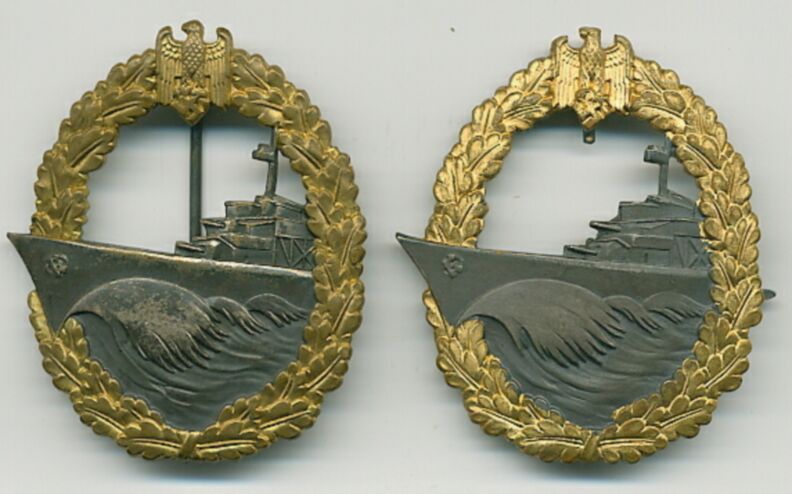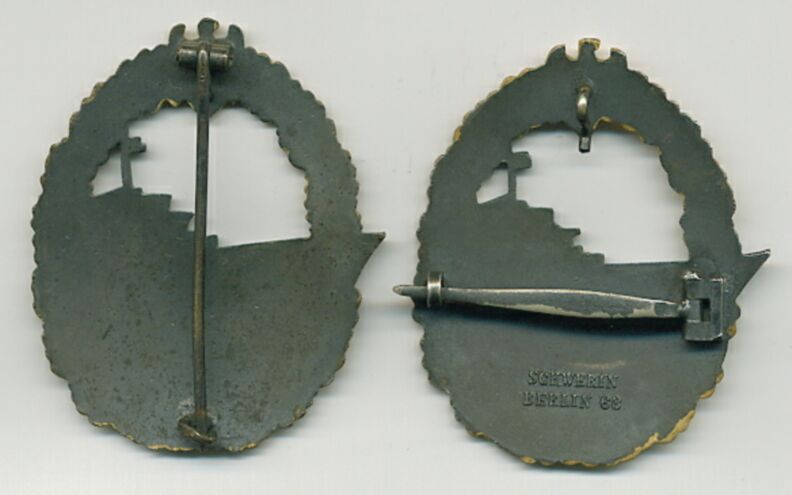 As the Schwerin Piece has never been worn and there were two pretty worn unmarked examples I tend to think Dr. Büchler was awarded the unmarked ones and got the schwerin piece later. His jacket has loops for the unmarked one.