Dr. Büchlers Soldbuch
Dr. Büchler was as a student in the Stahlhelm bund, The SA and the NSKK. In 1938 he underwent the shortened Military Training for doctors with an Army Pioneer unit in Aschaffenburg. He then became a Navy doctor, recieving the EK2 in January 1940 while on the supply ship for the Battleship deutschland. When his destroyer was sunk in Narvik he joined Dietls staffa s a doctor, then spent the rest of the war as Head doctor at varuious U-Boot flottiles.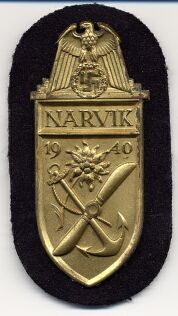 The Jacket
My Wifes Grandmother had giventhis away to the Vetrans association, I was able to convince her that it would be better off in the family than in the cellar at the Vets Association.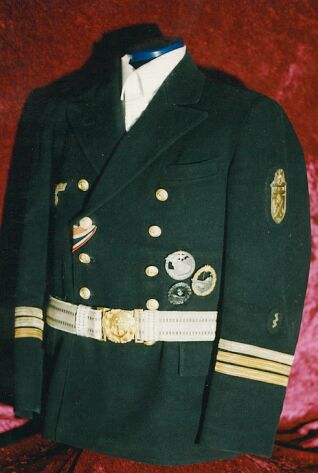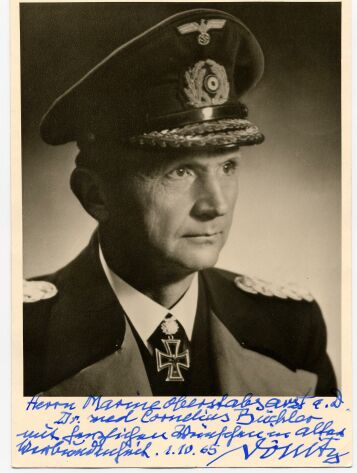 It took 2-3 years to get the group together, occasionally I still find a piece in the basement or attic. So far I have all the awards, documents, jacket, dagger, belt, trousers and insignia off other uniforms, Unfortunately the hat went missing.