A mixed bag here...
One of the things that bites about collecting in Germany. I managed to get this after a long, long battle from a collector friend. He has it from the family of a guy who was in the 12th HJ div.
So... because the family is well known in the Aschaffenburg area, I cant get the name of the wearer, he had to promise them not to give it to anyone.




Enter content here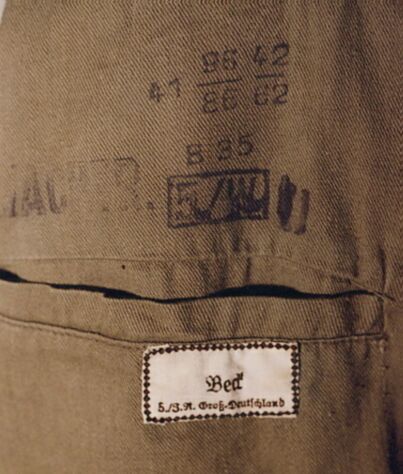 A really nice piece, it is a transition jacket as you can see by the stamps and the fact it never had a cuff tittle.
It has the stamps of the Guard Regt Berlin on the inside, then the label from the guy when they changed to GD, but for some reason was not around until they started to wear the GD Cufftittle.
Enter content here