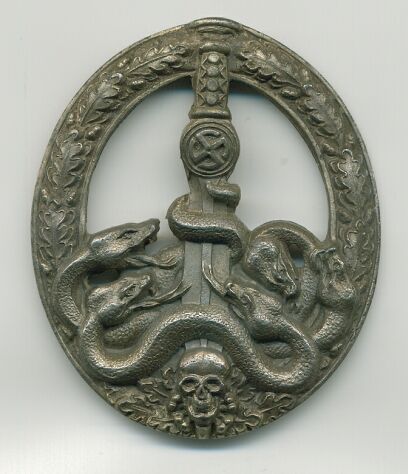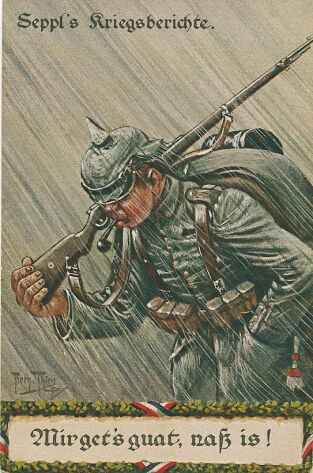 The photos on this side are a Silver Anti_partisan badge and one of my favourite postcards.





Being a collector of WW1 & WW2 German Militaria does not mean the collector is a neo nazi. A wise collector friend once said, that is like accusing stamp collectors of being mailmen.
This site is simply a tool to dislay a serious collection of militaria to those who are interested.
I collect WW1 EK award documents, WW2 uniforms and the awards that were worn on them.
I also dabble in WW1 postcards, WW2 Studio photos, English mills grenades, headgear to go with my uniforms and good WW2 groupings when I find them.
I have been a member in the BDOS for 5 years and a very active member in the best online collectors association around. It also has the most active forum, Check it out, you wont be dissapointed : http://www.wehrmacht-awards.com/cgi-bin/Ultimate.cgi?action=intro.

Living in Germany I have been lucky to be able to get many items from private sources. Although there is never enough through private people to satisfy a rabid collector I have also been very lucky in having friends who have been collecting here in Bavaria for 30-40 years, with a bit of luck and a lot of persauding I am often able to capture Items they have got from families back in the good old days of collecting.

On the right are two favourite bits in the collection, a white piped Panzer wrapper from the panzer company of the FBB and wifey (Grandaughter of a Naval Oberstabsarzt who fought in Narvik and was later in the 3rd, 27th and 2nd Uboot Flotilles, and great-granddaughter to the Oberstabsarzt of the 6th Luftwaffe Field Division..both these groupings will come up on the site some time soon)