On the right is part of my favourite Army Grouping (and about the only one I have left). It only goes up to DK but I like it for many reasons. First off, the guy got the DK with his Bronze close cbt clasp. Secondly, he has the life saving medal as well, and that combination is very rare. ´third, the guy was in the 2nd Panzer division from 38-45, and no matter what the SS Buffs say, the 2nd Heeres Pz. Div. got around more than any other in the war.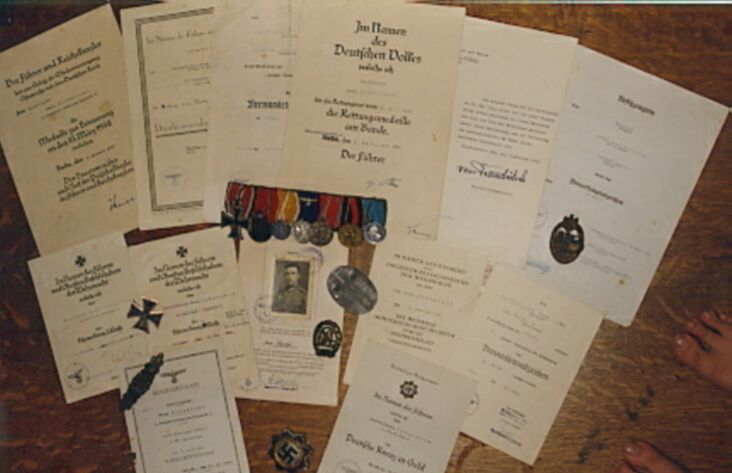 .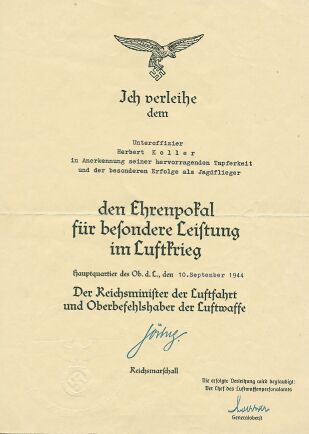 All his medals were of course Liberated by the brits in the POW camp.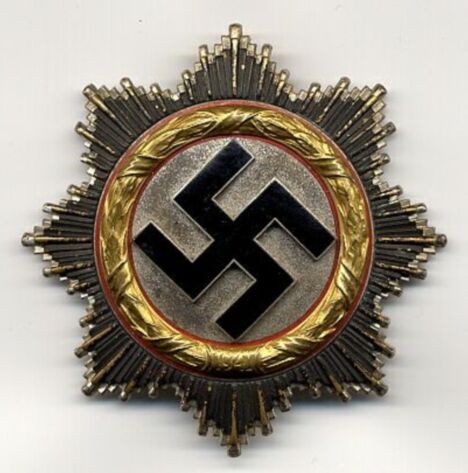 Step 2: Put the jack under the car.
Step 3: Use the wrench to jack the car until the wheel is about three inches off the ground.

Step 4: Remove the nuts, mount the spare, and thread the nuts back on by hand.

Step 5: Lower the car, remove the jack, and then use the wrench to fully tighten the wheel nuts.





Left is the certificate for the lifesaving medal, right is a Annerkennungs Urkunde from Von Brauchitsch.
It is interesting to find a medalbar with seven WW2 medals on it, normally when you have that amount most are WW1.
The set has the Sudetenland medal, austria, easternfront, 4 year service, Lifesaving medal, Bulgarian medal, EK2, EK1, Panzer assault in Bronze, Wound in Black and silver, Close Cbt in Bronze and German cross. The Irony is, the guy survived all this on the sharp edge of the war, and died 5 years later when he fell off a scaffolding in a brewery.
The Honor Goblet Doc comes from a Fighter pilot group for a guy from JG54.
I was lucky enough to get it at an auction, simply because everyone else was sleeping. The documents for Pilots badge,EK1,EK2, Front clasp for fighters in bronze, silver and gold, Honor goblet, a list of his 49 victories, a Xerox of his soldbuch where he has the DK and Kurland armband.
I managed to contact him and build up a pretty good frienship, at the same time getting Xeroxes of his kill confirmation slips, a few photos etc. he is really a wonderful old guy, untainted by all the RK signature hunters (he was proposed for it, but the war ended before he got it).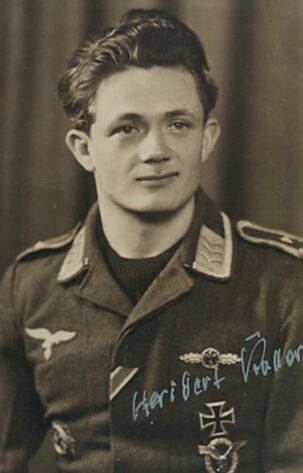 The German cross is from a pilot in the 26th (torpedo) bomber squadron.
I managed to get the medals, his pilots liscence and the flight book. Unlike the Honour clasp the German cross was awarded for accumulated bravery, I therefor like it when the recipient of a group got the cross early, ie. the ilot got his at 60 missions, he had sunk 4 ships. I always feel this is a proof of REALLY having earned it, as opposed to having been around so long you had it given to you.
The Pilot observer is unfortunately not part of a group, but as we are talking Luftwaffe I thought I would include it. It belonged to a guy called Von Holleben who was there from the beginning in the creation of the German pathfinder units, he also commanded the pathfinder geschwader (KG100) for some time. Who knows, maybe he even wore this very one when they marked out coventry for the big raid (sorry, morbid thought)